 Introducing 'Amada' Geometric Luxury – Mays Hill NSW
Purchase with a Micro Deposit of as little as $10,000  
The Fast-Track To Buying Your Luxurious First Home

Introducing 'Amada' Geometric Luxury – Mays Hill NSW
Purchase with a Micro Deposit of as little as $10,000  
The Fast-Track To Buying Your Luxurious First Home
You Don't Need A 5%, 10% or 20% Deposit
If you are reading this, you are probably dreaming of buying your First Home. Do you find it challenging to save up for your deposit while you are paying rent? In the Australian housing market, this seems to be the only way to buy a house… We are here to help you with an alternative.
Call AffordAssist today, and we will DESIGN YOUR FAST-TRACK – for FREE and with no obligation – demonstrating your potential to buy your First Home sooner and begin your wealth creation journey.
Get into the market sooner
Now that you know it is possible, you have a choice. You can continue to pay rent and wait for perfect conditions, or make a start today with what you have.
Starting to repay your First Home is a huge financial achievement, where your money starts to move in the right direction. You save years of rental payments and your confidence improves along with your future wealth.
Buying your First Home will be a life-changing experience. We want to help you to have this sooner.
"Within months of making the call, we had the keys to our first home. The program connected us with a home and a loan, putting us years ahead of schedule and saving us over $96,000 in rental payments."
A Team Dedicated To Helping First Home Buyers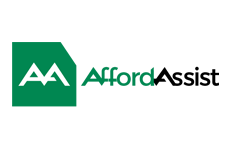 Home Buyer Program
At AffordAssist we believe that home ownership is a right not a privilege. AffordAssist is a corporate solution offered alongside government initiatives, with a single purpose – to increase First Home ownership in Australia. Using our expertise in property and finance, the team are helping to match Australia's immense population of potential First Home Buyers with a home loan that meets their needs.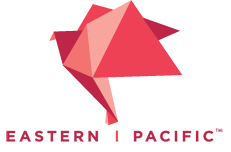 Developer
Over the past 35 years we have developed and created homes, residential towers, commercial precincts, offices, retail outlets and communities for Western Sydney, and we understand its past as much as we do its future. There is no other place we strive to develop and advance more than our own - and to see people, families and businesses benefiting from our vision, is precisely why we keep doing what we do.
Featured Development – "Amada," Mays Hill
1 Bed from: $475,000 | 2 Bed from: $570,000  | 3 Bed from: $720,000
Construction start date (est): Aug 2019 | Completion date (est): Nov 2020 | (Estimated Strata per quarter: 1- bed $ 500, 2-bed $650 and 3-bed  $750)
Amada represents the height of contemporary design, with its iconic, angular features shimmering in the Sunlight. The very word 'Amada' means 'beloved' – and there can be little doubt that the innovative design has been nothing less than a profound labour of love, setting an unsurpassed standard for architecture in Mays Hill.
Finished to the highest standards, Amada's interiors bring together elegant, minimalist joinery and fine polished timber flooring. Open plan design makes for a seamless flow of living areas flowing onto generous balconies, offering comfortable entertaining.
The architecturally designed landscaping through the common grounds offers a resort style setting; a short stroll through this verdant setting is sure to inspire a sense of peace and tranquility.
Mays Hill – Offering the perfect work/Life balance – A life you can truly fall in love with
With the magical, waterside Parramatta Park a short 3 minute drive away, as well as the buzzing cafes and glossy brands of Westfield, Amada offers residents the best of Sydney's second largest central business district, while at the same time presenting a quiet suburban retreat at the end of the day.
Additionally the West's fastest growing suburb Westmead is on your doorstep. With a vision to maintain and supersede a world-class medical, educational and research precinct, Westmead's rise, promises to bring with it an abundance of diverse workplace opportunities. Westmead is also home to a number of education campuses – the University of Western Sydney as well as a number of primary and secondary schools of both the public and private variety.
Amada Mays Hill is environmentally friendly WHILST reducing cost of services and strata to residents.
Construction of Amada has been carefully considered in terms of its impact on the energy efficiency and sustainability of the building. The shade panels on the façade are not there just to look cool, they actually reduce thermal load on the building which reduces energy expense on cooling.
Mays Hill growth is underpinned by Westmead and Parramatta which are supported with significant investments:
"Amada" Mays Hill – On the doorstep of Westmead and the city of Parramatta

AffordAssist is an affordable housing program specifically designed to meet the needs of first-home buyers. It is a corporate solution offered alongside government initiatives with a single purpose to increase first-home ownership in Australia.