Introducing 'Bottlebrush' Design & Convenience – Schofields NSW
Purchase with a Micro Deposit of as little as $10,000  
The Fast-Track To Buying Your Luxurious First Home

Introducing 'Bottlebrush' Design & Convenience – Schofields NSW
Purchase with a Micro Deposit of as little as $10,000  
The Fast-Track To Buying Your Luxurious First Home
You Don't Need A 5%, 10% or 20% Deposit
If you are reading this, you are probably dreaming of buying your First Home. Do you find it challenging to save up for your deposit while you are paying rent? In the Australian housing market, this seems to be the only way to buy a house… We are here to help you with an alternative.
Call AffordAssist today, and we will DESIGN YOUR FAST-TRACK – for FREE and with no obligation – demonstrating your potential to buy your First Home sooner and begin your wealth creation journey.
Get into the market sooner
Now that you know it is possible, you have a choice. You can continue to pay rent and wait for perfect conditions, or make a start today with what you have.
Starting to repay your First Home is a huge financial achievement, where your money starts to move in the right direction. You save years of rental payments and your confidence improves along with your future wealth.
Buying your First Home will be a life-changing experience. We want to help you to have this sooner.
"Within months of making the call, we had the keys to our first home. The program connected us with a home and a loan, putting us years ahead of schedule and saving us over $96,000 in rental payments."
A Team Dedicated To Helping First Home Buyers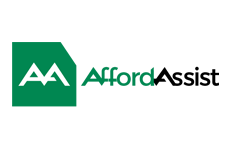 Home Buyer Program
At AffordAssist we believe that home ownership is a right not a privilege. AffordAssist is a corporate solution offered alongside government initiatives, with a single purpose – to increase First Home ownership in Australia. Using our expertise in property and finance, the team are helping to match Australia's immense population of potential First Home Buyers with a home loan that meets their needs.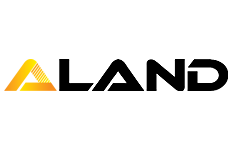 Developer
Building Your Future | Established 2002, ALAND is an Australian family owned business, delivering projects from conception to completion. We create buildings to the highest level of quality construction and design. With affordability as our key factor to meet the carefully selected residential locations right across Sydney metropolitan areas. We pride ourselves to ensure our customer has invested in an asset that will with-stand the test of time to achieve the optimal result. ALAND is highly focused on the after delivery care we provide to our customers. Our growing business is based on the trust we build through our customer.
Featured Development – "Bottlebrush," 95 Grima Street, Schofields, NSW 2762 
Studios $310,000 | 1 Bed: $420,000 | 2 Bed: $515,000 and 3 Bed: $590,000
Start: November 2019 – Complete: December 2020 | Estimated Strata per quarter: Studios: $370, 1- bed $470, 2-bed $590 and 3-bed $680
Schofield Gardens offers a range of premium living choices set within a contemporary residential environment. Schofield Gardens will offer a premium living environment nestled amongst the existing network of neighbourhoods in the area. The vision for Schofield Gardens is defined by lush landscaped gardens, interconnected with the immediate neighbourhood.
Schofields – The future is bright for this rising star of North west Sydney
Named after John Schofield (1803–1884) who was transported from England to the Colony of New South Wales for stealing when he was just 17 years old. Schofields is located between Rouse Hills to the east and Marsden Park to the west, both of which are rapidly growing. With $500 million pledged from government for infrastructure improvements Schofields is a region to watch as it assumes its place as a leading suburb in the Northwest. Schofields is quiet, safe and friendly with everything you might need to raise a family.
Bottlebrush at Schofields Gardens simply has it all. Steps from Schofields train station, close to the town centre and local schools,this brand new residential development fitted with some of Australia's most trusted brands, offers new home buyers the ideal opportunity to invest in the growing and ever changing suburb of Schofields at an affordable price.
"Bottlebrush" is environmentally friendly WHILST reducing cost of services and strata to residents.
"Schofields is an emerging suburb undergoing significant urban development supported by strong fundamentals of population growth, infrastructure investment and employment generation." Urbis
Schofields is set to benefit from over $500 million in infrastructure investment over the next four years:

"Bottlebrush" Schofields Gardens – A growing and ever changing suburb
95 Grima Street, Schofields, NSW 2762    


AffordAssist is an affordable housing program specifically designed to meet the needs of first-home buyers. It is a corporate solution offered alongside government initiatives with a single purpose to increase first-home ownership in Australia.
On site display Open 7 days by Appointment | Entry via Jerralong Dr, Schofields – On the Cnr of Isla St and Manchester Dr. – Google Maps