You Might Be Closer Than You Think
Don't let that home become someone else's dream. Take the first step on your property journey by reaching out to AffordAssist today
You Might Be Closer Than You Think
Don't let that home become someone else's dream. Take the first step on your property journey by reaching out to AffordAssist today
Preparing To Buy Your First Home?
If you are reading this, you are probably paying rent while you are saving towards your deposit. You could move into your home within a month of approval, and start paying your loan instead of continuing to pay rent.
If you moved into your home next month, how much would you save on total rental payments? Included in your capabilities will be your access to The First Home Buyer's Grant and any concessions or exemptions from Stamp Duty.
AffordAssist is designed to include all residential property types. Off the plan, brand-new or previously lived-in. If you have selected a home and it falls within your means, we encourage you to go for it.
If you are still looking, we have a network of Property Partners – Private Sellers, Developers and Real Estate Agents – who love our program and have homes that may tick your boxes. The beauty of our program is that you can access our financial service while still maintaining the freedom to choose your own home.
Does Your Situation Sound Like Any Of These?

You have found your dream first home, one that perfectly suits your lifestyle and budget. Right now, timing is of the essence. And while you are financially confident, you are only part way to saving your deposit amount

You haven't started looking for a home. A Lender has given you a loan estimate, which is less than what you believe you need to act now. Your believe your dream of buying a home is on-hold because you still have more to save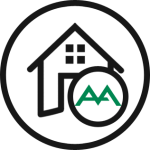 You want to own a home one day. You have at least $10,000 savings, which you know is not enough to even think about buying a home… But if someone told you it was, you would listen to them explain how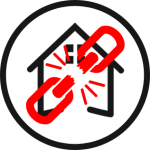 You saved your deposit, chose your home and were on track to settle, until the bank undervalued the property. Now you need to cover the shortfall or risk losing your deposit, and time is running out.
If any of these four scenarios sounds like your situation, please contact us
If you don't currently qualify for AffordAssist, perhaps you need to make a few simple changes to your saving habits to improve your financial position. In future, your ability to stick to a savings plan will be helpful when you apply for loans.
Want to learn more about AffordAssist? We can notify you about our next FREE Information Session.
Subscribe To Our Weekly Newsletter
Get property news weekly right in your inbox!

AffordAssist help with the first home buyer deposit. Replace the need for the typical cash deposit with our innovative deferred deposit solution. AffordAssist is your new way to buy your first home today, defer and pay the deposit later.