Introducing 'Sir Ascot' Townhomes – Pakenham VIC
The Fast-Track To Buying Your Luxurious First Home
Ready to stop renting and realise your dream of home ownership? AffordAssist can help you purchase with a Micro Deposit of as little as $10,000

Introducing 'Sir Ascot' Townhomes – Pakenham VIC
The Fast-Track To Buying Your Luxurious First Home
Ready to stop renting and realise your dream of home ownership? AffordAssist can help you purchase with a Micro Deposit of as little as $10,000
You Don't Need A 5%, 10% or 20% Deposit
If you are reading this, you are probably dreaming of buying your First Home. Do you find it challenging to save up for your deposit while you are paying rent? We are here to help you with an alternative.
Call AffordAssist today, and we will DESIGN YOUR FAST-TRACK – for FREE and with no obligation – demonstrating your potential to buy your First Home sooner and begin your wealth creation journey.
Get into the market sooner
Now that you know it is possible, you have a choice. You can continue to pay rent and wait for perfect conditions, or make a start today with what you have.
Starting to repay your First Home is a huge financial achievement, where your money starts to move in the right direction. You save years of rental payments and your confidence improves along with your future wealth.
Buying your First Home will be a life-changing experience. We want to help you to have this sooner.
"Within months of making the call, we had the keys to our first home. The program connected us with a home and a loan, putting us years ahead of schedule and saving us over $96,000 in rental payments."
A Team Dedicated To Helping First Home Buyers
AffordAssist
At AffordAssist we believe that home ownership is a right not a privilege. AffordAssist is a corporate solution offered alongside government initiatives, with a single purpose – to increase First Home ownership in Australia. Using our expertise in property and finance, the team are helping to match Australia's immense population of potential First Home Buyers with a home loan that meets their needs.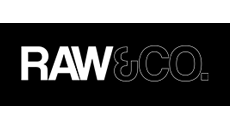 RAW & CO
Shaking up the industry with rigorously high standards in quality, we are an agile developer with expertise in design, construction, finance and sales. Proudly Australian, we source the finest materials from across the globe, enabling us to be a supplier with a rare capacity to deliver complete turn-key builds of superior quality with remarkably low prices. Because everyone deserves to live in a luxury home.
Featured Development – Sir Ascot
Paying homage to Sir Edward Pakenham and the famous Ascot Racecourse, Sir Ascot incorporates cutting-edge design with stunning vistas in a superb parkside location.
Designed across three levels, these deluxe double-glazed townhomes reveal stunning interiors featuring  generous living space, stunning marble kitchens, perfectly appointed bedrooms. Complete with dual parking, they covet a perfect north-east aspect while offering endless views from the upper levels.
Pakenham – Whether you want to "nest or invest" this is a growing suburb with spirit and vibrancy.
Pakenham was Melbourne's top-selling suburb in 2018, making it one of the State's biggest property markets by value. It promises an idyllic family lifestyle with a selection of quality public and private schools, superb recreational facilities and an abundance of green spaces. New housing developments have boosted its population and infrastructure, and Sir Ascot is one of the area's finest.
Pakenham's public facilities include a community centre, aquatic centre and tennis courts. It also serves as a major retail centre in the Cardinia Shire, with local retailers joined by several supermarket chains and two Bunnings. Packenham enjoys access to the rail network and is within easy reach of both the Princes Highway and M1 Freeway.
2-18 HAWKESBURY STREET, PAKENHAM

AffordAssist is an affordable housing program specifically designed to meet the needs of first-home buyers. It is a corporate solution offered alongside government initiatives with a single purpose to increase first-home ownership in Australia.