Introducing 'Riverstone Homes' Modern Comfort – Riverstone NSW
Purchase with a Micro Deposit of as little as $10,000  
The Fast-Track To Buying Your First Home

Introducing 'Riverstone Homes' Modern Comfort – Riverstone NSW
Purchase with a Micro Deposit of as little as $10,000  
The Fast-Track To Buying Your First Home
You Don't Need A 5%, 10% or 20% Deposit
If you are reading this, you are probably dreaming of buying your First Home. Do you find it challenging to save up for your deposit while you are paying rent? In the Australian housing market, this seems to be the only way to buy a house… We are here to help you with an alternative.
Call AffordAssist today, and we will DESIGN YOUR FAST-TRACK – for FREE and with no obligation – demonstrating your potential to buy your First Home sooner and begin your wealth creation journey.
Get into the market sooner
Now that you know it is possible, you have a choice. You can continue to pay rent and wait for perfect conditions, or make a start today with what you have.
Starting to repay your First Home is a huge financial achievement, where your money starts to move in the right direction. You save years of rental payments and your confidence improves along with your future wealth.
Buying your First Home will be a life-changing experience. We want to help you to have this sooner.
"When I called AffordAssist I was delighted to have all of my questions answered and I realised that this program was offering exactly what it proposed in the advertisement with no hidden catches. Many of us have the capacity to service a loan but just haven't saved up the deposit. AffordAssist is simply the best way to break free from renting."
A Team Dedicated To Helping First Home Buyers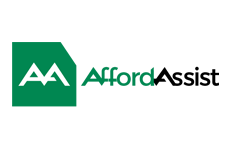 Home Buyer Program
At AffordAssist we believe that home ownership is a right not a privilege. AffordAssist is a corporate solution offered alongside government initiatives, with a single purpose – to increase First Home ownership in Australia. Using our expertise in property and finance, the team are helping to match Australia's immense population of potential First Home Buyers with a home loan that meets their needs.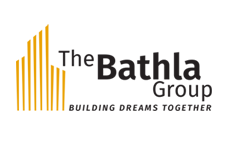 Developer
The Bathla Group is one of Western Sydneys' leading construction companies, established in 1997. With over 2,500 properties completed, Bathla has gained a significant reputation for delivering quality homes tailored for the ultimate customer experience in both the construction process and post sales service. We strive to deliver all properties at a price which suits both your needs and your pockets.
Featured Development – "Riverstone Homes" 84 Cranbourne Street, Riverstone NSW
3 Bed From $639,990 | 4 Bed: $689,990 | 5 Bed From: $719,990 – Strata from $300/$350 qtr
*Estimated Completion June 2020
Perfectly located for easy acces to the Sydney suburb of Riverstone lies the exciting new development location from leading developer The Bathla Group. Riverstone Homes will offer a range of three, four and five bed town houses, both detached and some with a common wall. All properties will feature ultra modern fixtures, innovative design and energy efficient appliances. The properties will also feature outdoor areas and offer ample parking.
Riverstone – "Sydney's Best Kept Secret."
Originally settled in 1803 as part of a government stock farm, Riverstone is one of the oldest towns in Australia. Riverstone is currently seeing significant investment in the form of a new town centre (find out more) and shopping areas that will attract major retailers. With the committed improvements underway and the rising house prices Riverstone is tipped to be "next big thing." For those looking to make a sound purchase, either as a home or investment Riverstone offers a quiet and friendly environment with a tremendous future.
Amentities in close proximity include numerous schools, day care facilities, gyms, leisure centres, Riverstone RSL club, public library and medical centre. There are plenty of local shops and cafes near the Riverstone train station, all within walking distance. If you want to visit the major chains then you only need to take a 10 minute car trip to access all of the shops Rouse Hill shopping centre has to offer. Rouse Hill also has a new $300m hospital and public school upgrade, both to be completed in 2020.
Perfectly positioned between Rouse Hill and Marsden Park jumping on a train will allow you to commute to Parramatta (45mins) and Sydney CBD (56mins).
"Riverstone Homes" – Riverstone NSW

AffordAssist is an affordable housing program specifically designed to meet the needs of first-home buyers. It is a corporate solution offered alongside government initiatives with a single purpose to increase first-home ownership in Australia.
Display suite; 137 Gilba Rd, Girraween NSW | 7 days – By appointment