Introducing 'Collection' Boutique Residences – Rouse Hill NSW
Purchase with a Micro Deposit of as little as $10,000  
The Fast-Track To Buying Your Luxurious First Home

Introducing 'Collection' Boutique Residences – Rouse Hill NSW
Purchase with a Micro Deposit of as little as $10,000  
The Fast-Track To Buying Your Luxurious First Home
You Don't Need A 5%, 10% or 20% Deposit
If you are reading this, you are probably dreaming of buying your First Home. Do you find it challenging to save up for your deposit while you are paying rent? In the Australian housing market, this seems to be the only way to buy a house… We are here to help you with an alternative.
Buy any residence with a Micro Deposit of $10,000 
Plus a monthly* payment plan
Example, property price: $535,000 | payment of *$1,116.67 per month until settlement
Monies held in trust account  | Valid until 30 Nov 2019 | Home loan provided subject to AffordAssist eligibility
Call AffordAssist today, and we will DESIGN YOUR FAST-TRACK – for FREE and with no obligation – demonstrating your potential to buy your First Home sooner and begin your wealth creation journey.
Get into the market sooner
Now that you know it is possible, you have a choice. You can continue to pay rent and wait for perfect conditions, or make a start today with what you have.
Starting to repay your First Home is a huge financial achievement, where your money starts to move in the right direction. You save years of rental payments and your confidence improves along with your future wealth.
Buying your First Home will be a life-changing experience. We want to help you to have this sooner.
"Within months of making the call, we had the keys to our first home. The program connected us with a home and a loan, putting us years ahead of schedule and saving us over $96,000 in rental payments."
A Team Dedicated To Helping First Home Buyers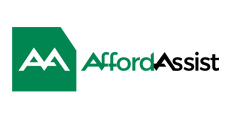 Home Buyer Program
At AffordAssist we believe that home ownership is a right not a privilege. AffordAssist is a corporate solution offered alongside government initiatives, with a single purpose – to increase First Home ownership in Australia. Using our expertise in property and finance, the team are helping to match Australia's immense population of potential First Home Buyers with a home loan that meets their needs.

Developer
Marquess Group is an Australian property development, investment and management company established and operated by experienced professional investors who have advised and consulted with some of the most prestigious property developers in the industry. Every property developed by Marquess group has the luxury exponents of residential living, which will directly give high investment values to the property itself.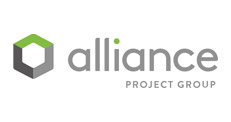 Builder
With over 65 years of combined executive experience and constructing award winning projects across the state's capital, Alliance Project Group have built a reputation of distinction; delivering some of Sydney's most iconic architectural treasures. Alliance is committed to bringing about innovative design solutions and achieving project completion par excellence through their professional and personalised approach.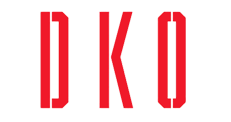 Architect & Interiors
DKO was founded in 2000. Its founding partners Koos de Keijzer and Zvonko Orsanic were keen to independently implement their own vision: the creation of ingenious spaces that are appreciated by the eyes, mind and soul alike. Within a decade the practice – with Koos de Keijzer as Principal – has grown from its humble beginnings to a design powerhouse in the Asia-Pacific region.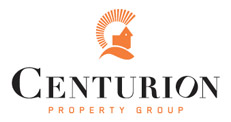 Master Agent
Transparency - We embrace the highest standards of transparency in every aspect of our business to yield a company that is trusted by its clients. Commitment - We are committed to serve our clients thoroughly, striving for excellence in all our endeavors, and giving our best effort to ensure that our clients are fully satisfied with their investments. Our Expertise - In the field of Australian property investment, Centurion Property Group has been admired as one of the best. Armed with a group of highly qualified professionals, we aim to provide all-in-one solution package for our investors.
Featured Development – "Collection," Rouse Hill*
Studio from: $399,000 | 1 Bed from: $515,000 | 2 Bed from: $625,000  | 3 Bed Town house from: $955,000
*Construction start date (est): July 2020 | Completion date (est): June 2022
Acclaimed architects DKO have envisioned a collection of sophisticated studio, one and two bedroom apartments and three storey, three bedroom townhouses, creating a visionary community for a diverse demographic of future residents. First release of this master planned development offers 99 boutique designed residences, including a cafe on ground level as part of the whole complex that offers a total of 311 modern residences.
Collection reflects the aspirations of a new generation of Rouse Hill buyers
WONDERFUL PLACE TO LIVE, GROW & INVEST
Rouse Hill – Find yourself at the heart of the most vibrant new precinct in Sydney's booming North West
Collection is surrounded by an increasing array of amenities, from new and established retail offerings and village centres to wonderful recreational facilities and scenic natural attractions. Head to Rouse Hill Shopping Centre for all of your retail needs, lively cafes and Reading Cinemas, or enjoy the area's growing culinary scene at trendy establishments such as The Fiddler.
Rouse Hill is set to benefit from significant local infrastructure investment, creating a more convenient, connected and exciting place to call home. Within easy walking distance from our residencies, the Rouse Hill Town Centre retail and commercial precinct is embarking on a $300m expansion. Along with this, the new Sydney Metro railway will cut the train journey to the CBD to less than 45 minutes, a proposed $550m upgrade of the M2 Hills Motorway will further enhance accessibility to the city. Local schools, both public and private, are abundant and highly regarded.
Relax or keep fit in tranquil local reserves such as Lakes Edge Park, loved by families for its duck pond and playground, or if golf 's your thing, play a few rounds at Castle Hill Golf Course.
Collection Rouse Hill is environmentally friendly WHILST reducing cost of services and strata to residents.
Buy now and with confidence

"Values in Sydney's north-western region, which includes Baulkham Hills, Dural and Rouse Hill, are forecast to surge by 11.1 per cent in 2020 and another 11.9 per cent in 2021."  
Excerpt from article | Sydney, Melbourne house prices lead 2020 rebound.

AFR | Nila Sweeney | Reporter | Oct 28, 2019
"Collection" Rouse Hill – Connectivity & Convenience​
49 TERRY ROAD, ROUSE HILL


AffordAssist is an affordable housing program specifically designed to meet the needs of first-home buyers. It is a corporate solution offered alongside government initiatives with a single purpose to increase first-home ownership in Australia.
Display suite NOW OPEN 7 days 9am – 5pm 49 Terry Rd Rouse Hill NSW 2155