Buy an AffordAssist approved property with as little as $10,000 cash deposit. With AffordAssist you do not need a 5%, 10% or 20% cash deposit.
*Property search feature coming soon
How AffordAssist Makes It Possible
AffordAssist offers an innovative property-deposit and loan-deposit solution, making it possible for buyers wanting to enter the market today.
You, the buyer
Your eligibility to secure a loan is based on your (and if applicable that of your property purchase partner's) annual income.
Approved properties
AffordAssist replaces the need for the typical 10% cash deposit required by the property seller with a proprietary Deferred Deposit Agreement (DDA), which may be used for part-of or the whole deposit and includes a no-interest payment plan. AffordAssist also offers a list of approved properties.
Approved lenders and mortgage brokers
Recognise that AffordAssist will be used as part-of or for the whole deposit, when assessing eligibility and maximum property budget. All assessments are at arm's length and follow lenders' duty of care.
Offer loans up to 90% of the property value.
Governance
AffordAssist's governance process includes a program solicitor that advises the deposit payments to the buyer, thus protecting other stakeholders and the longevity of the program.
AffordAssist
AffordAssist are the program managers, helping buyers from the initial call to receiving the keys to their new home.
AffordAssist continues to procure new lenders and to expand the list of approved properties Australia wide.
Next, how may we help you?
Property + AffordAssist: The Fast-Track to Wealth
Join us to learn how AffordAssist innovative property-deposit and loan-deposit solution, makes it possible for buyers wanting to enter the market today. And, what really makes property increase in value...the real secrets.
With AffordAssist you don't need a 5%, 10% or 20% deposit: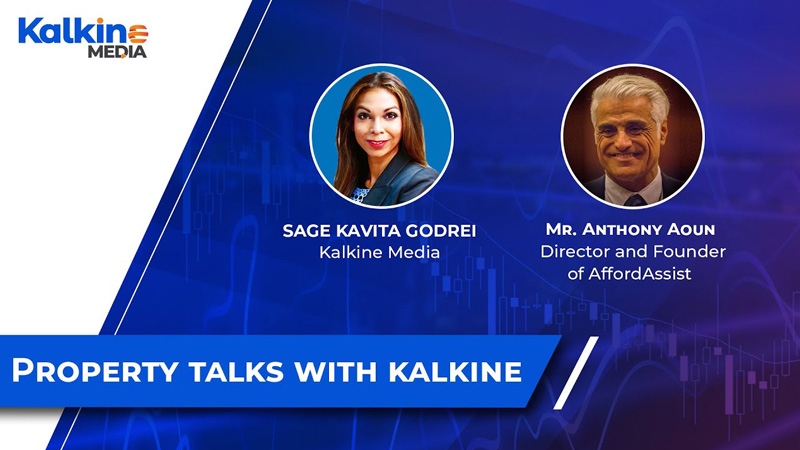 Property Talks with Anthony Aoun, Director and Founder of AffordAssist We have seen how Australian …

AffordAssist is an affordable housing program specifically designed to meet the needs of first-home buyers. It is a corporate solution offered alongside government initiatives with a single purpose to increase first-home ownership in Australia.