Sometimes, Things Do Change For The Better
By becoming an AffordAssist Lending Partner, you can choose which of your lending services you want to make available to our qualified First Home Buyers
Sometimes, Things Do Change For The Better
By becoming an AffordAssist Lending Partner, you can choose which of your lending services you want to make available to our qualified First Home Buyers
'Here is an enthusiastic First Home Buyer who is qualified for your lending services…'
Just sit back for a minute and imagine… How many First Time Buyers are out there right now with a partial deposit? Are you confident that they will still be thinking of your brand in three or four years' time when they have saved their deposit?
Don't let that buyer become someone else's commission. Work with AffordAssist.
Become An
Approved
Partner
We are on a mission to increase the rate of First Home ownership in Australia. Working smarter, harder and together, we can influence a positive impact on the housing market, the economy and our social fabric.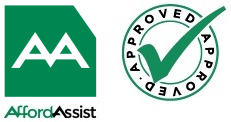 When you align with us, we offer process governance, proprietary agreements, access to AffordAssist properties, and access to our pool of potential buyers, and more.  Contact us to discuss the benefits.   
Want to learn more about AffordAssist? We can notify you about our next FREE Information Session.
Subscribe To Our Weekly Newsletter
Get property news weekly right in your inbox!

AffordAssist is an affordable housing program specifically designed to meet the needs of first-home buyers. It is a corporate solution offered alongside government initiatives with a single purpose to increase first-home ownership in Australia.