Sometimes, Things Do Change For The Better
By becoming an AffordAssist Approved Lender, together we can help our Next Generation into home ownership
Sometimes, Things Do Change For The Better
By becoming an AffordAssist Approved Lender, together we can help our Next Generation into home ownership
'Here is an enthusiastic First Home Buyer who is qualified for your lending services…'
Just sit back for a minute and imagine… How many First Time Buyers are out there right now with a partial deposit? Are you confident that they will still be thinking of your brand in three or four years' time when they have saved their deposit?
Don't let that buyer become someone else's client. You can choose which of your lending services you want to make available to our qualified First Home Buyers.
Become AffordAssist Approved 
It has always been about the DEPOSIT
Housing Affordability is an Australian Legacy
One of our housing affordability heroes is Sir Robert Menzies and of course the government at that time introduced; Housing Policy in 1963 which included Loan Mortgage Insurance (LMI). This provided a lender the means to protect the loan funds for loans above 80% LVR. And for a buyer to purchase with less than 20% deposit.
In our view, this was and still remains one of the greatest deposit solutions for housing affordability.
AffordAssist provides a present-day deposit SOLUTION
We too have the view that it is not for a lender to resolve the deposit shortfall. This is a strong, but fair comment. AffordAssist deposit solution is a community centric approach.
AffordAssist provides a present-day deposit solution; a proprietary Deferred Deposit Agreement (DDA) between the seller and buyer for the amount needed to secure a loan. …without increasing risk to the 1st mortgage lender.
The great Australian dream of home ownership is now possible, for everyone. Helping Our Next Generation into home ownership directly impacts on our social-fabric and economy.
Join our panel of AffordAssist Approved Lenders.
Yes, sometimes, things do change for the better.
Become An
Approved
Partner
We are on a mission to increase the rate of First Home ownership in Australia. Working smarter, harder and together, we can influence a positive impact on the housing market, the economy and our social fabric.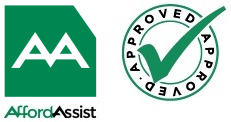 When you align with us, we offer process governance, proprietary agreements, access to AffordAssist properties, and access to our pool of potential buyers, and more.  Contact us to discuss the benefits.   
Want to learn more about AffordAssist? We can notify you about our next FREE Information Session.
Subscribe To Our Weekly Newsletter
Get property news weekly right in your inbox!

AffordAssist help with the first home buyer deposit. Replace the need for the typical cash deposit with our innovative deferred deposit solution. AffordAssist is your new way to buy your first home today, defer and pay the deposit later.

AffordAssist is an affordable housing program specifically designed to meet the needs of first-home buyers. It is a corporate solution offered alongside government initiatives with a single purpose to increase first-home ownership in Australia.