Introducing 'The Dual' – The Jewel Of Blacktown NSW
Purchase with a Micro Deposit of as little as $10,000  
The Fast-Track To Buying Your First Home

Introducing 'The Dual' – The Jewel Of Blacktown NSW
Purchase with a Micro Deposit of as little as $10,000  
The Fast-Track To Buying Your First Home
You Don't Need A 5%, 10% or 20% Deposit
If you are reading this, you are probably dreaming of buying your First Home. Do you find it challenging to save up for your deposit while you are paying rent? In the Australian housing market, this seems to be the only way to buy a house… We are here to help you with an alternative.
Call AffordAssist today, and we will DESIGN YOUR FAST-TRACK – for FREE and with no obligation – demonstrating your potential to buy your First Home sooner and begin your wealth creation journey.
Get into the market sooner
Now that you know it is possible, you have a choice. You can continue to pay rent and wait for perfect conditions, or make a start today with what you have.
Starting to repay your First Home is a huge financial achievement, where your money starts to move in the right direction. You save years of rental payments and your confidence improves along with your future wealth.
Buying your First Home will be a life-changing experience. We want to help you to have this sooner.
"When I called AffordAssist I was delighted to have all of my questions answered and I realised that this program was offering exactly what it proposed in the advertisement with no hidden catches. Many of us have the capacity to service a loan but just haven't saved up the deposit. AffordAssist is simply the best way to break free from renting."
A Team Dedicated To Helping First Home Buyers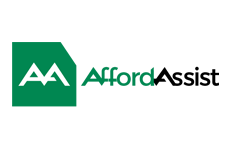 Home Buyer Program
At AffordAssist we believe that home ownership is a right not a privilege. AffordAssist is a corporate solution offered alongside government initiatives, with a single purpose – to increase First Home ownership in Australia. Using our expertise in property and finance, the team are helping to match Australia's immense population of potential First Home Buyers with a home loan that meets their needs.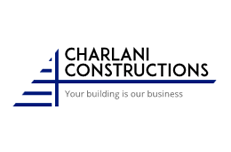 Developer
A well-established family company, Charlani & Co Pty Ltd is a well-respected organisation in the construction industry. We are a medium sized company that believes in developing and constructing aesthetically designed, economically viable residential and commercial developments. We believe our buildings should reflect engineering excellence with a view to providing customer satisfaction, the quality of our products and services should result in value for our exclusive clients.
Featured Development – "The Dual" 28-32 Peter Street Blacktown NSW
3 Bed From $650,750 | 2 Bed: $546,250 | 1 Bed From: $451,250
*Estimated Completion June 2021
The Dual offers affordable luxurious residences, two towers combined with all the benefits of being part of an emerging urban community. Living at The Dual Blacktown is something special developed by Charlani & Co each apartment residence has been designed to be dynamic and distinct. With contemporary design and quality finishes you will enjoy open and light filled spaces created to maximise the aspects of nearby district views and green parklands.
Blacktown – "The new place to go"
Blacktown offers great value for money when looking for a place to buy your first home. It is generally well connected and has fast trains to nearby Parramatta and the CBD. Is comprises various safe and friendly neighbourhoods with all the facilities you could need. This includes a Westfield shopping centre, restaurants and cafes, schools, childcare centres, outdoor activities, the aquatic centre, parks, NSW Tafe campus and the newly built Blacktown Hospital.
Taking into consideration all of the favourable characteristics mentioned above Blacktown is a great investment. If you add the considerable government investment in the suburb along with the ever growing population and job market Blacktown is fast becoming the place to live in Sydney's West.
"The Dual" – Blacktown NSW

AffordAssist is an affordable housing program specifically designed to meet the needs of first-home buyers. It is a corporate solution offered alongside government initiatives with a single purpose to increase first-home ownership in Australia.
Display Open 7 days by Appointment