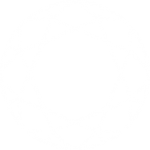 Introducing 'The Emerald' Inspired Design – Campbelltown NSW
Purchase with a Micro Deposit of as little as $10,000  
The Fast-Track To Buying Your Luxurious First Home

Introducing 'The Emerald' Inspired Design – Campbelltown NSW
Purchase with a Micro Deposit of as little as $10,000  
The Fast-Track To Buying Your Luxurious First Home
You Don't Need A 5%, 10% or 20% Deposit
If you are reading this, you are probably dreaming of buying your First Home. Do you find it challenging to save up for your deposit while you are paying rent? In the Australian housing market, this seems to be the only way to buy a house… We are here to help you with an alternative.
Call AffordAssist today, and we will DESIGN YOUR FAST-TRACK – for FREE and with no obligation – demonstrating your potential to buy your First Home sooner and begin your wealth creation journey.
Get into the market sooner
Now that you know it is possible, you have a choice. You can continue to pay rent and wait for perfect conditions, or make a start today with what you have.
Starting to repay your First Home is a huge financial achievement, where your money starts to move in the right direction. You save years of rental payments and your confidence improves along with your future wealth.
Buying your First Home will be a life-changing experience. We want to help you to have this sooner.
"Within months of making the call, we had the keys to our first home. The program connected us with a home and a loan, putting us years ahead of schedule and saving us over $96,000 in rental payments."
A Team Dedicated To Helping First Home Buyers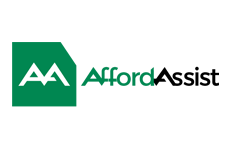 Home Buyer Program
At AffordAssist we believe that home ownership is a right not a privilege. AffordAssist is a corporate solution offered alongside government initiatives, with a single purpose – to increase First Home ownership in Australia. Using our expertise in property and finance, the team are helping to match Australia's immense population of potential First Home Buyers with a home loan that meets their needs.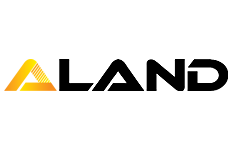 Developer
Building Your Future | Established 2002, ALAND is an Australian family owned business, delivering projects from conception to completion. We create buildings to the highest level of quality construction and design. With affordability as our key factor to meet the carefully selected residential locations right across Sydney metropolitan areas. We pride ourselves to ensure our customer has invested in an asset that will with-stand the test of time to achieve the optimal result. ALAND is highly focused on the after delivery care we provide to our customers. Our growing business is based on the trust we build through our customer.
Featured Development – "The Emerald," Campbelltown
1 Bed from: $390,000 | 2 Bed from: $494,750  | 3 Bed from: $561,500
Construction completion date (est): April 2020 | Estimated Strata per quarter: 1- bed: $470, 2-bed: $590 and 3-bed:  $680
The Emerald consists of 101 superbly crafted 1-bed, 2-bed and 3-bed apartments with security parking and lift access. Designed for exceptional liveability, each apartment embraces generous proportions and expansive alfresco areas. Free-flowing layouts ensure easy entertaining indoors and out, and the interiors are enhanced by beautifully appointed island kitchens and designer-inspired bathrooms with full-sized tubs in the 2-bed and 3-bed apartments.
An enviable setting neighbouring the showground's sports fields and bicycle park creates a sense of sanctuary from urban life and provides an idyllic green backdrop to the many apartments overlooking the grounds.
Campbelltown – A vibrant and diverse community with a green and prosperous future
Campbelltown lies at the heart of one of the most significant current and future growth areas in south west Sydney, with a vibrant CBD precinct earmarked for a visionary 'green' revitalisation in the next few years. Campbelltown's diverse demographics have created a welcoming sense of community. Its bustling town centre caters effortlessly to everyday needs and weekend leisure, home to a shopping mall and supermarkets, boutique speciality stores, cafes, a local cinema and much more.
The Main South railway line provides a direct connection to the city, the airport and the Southern Highlands. Campbelltown's family friendly atmosphere is reflected in a wide selection of popular schools. Western Sydney University campus at Campbelltown is a university of the people. That means being where the people are. Campbelltown campus is close to everything that's great about Western Sydney fantastic cafes and world-class facilities.
"The Emerald" Campbelltown – Within walking distance to the station, shops, schools and restaurants.
30-36 Warby Street, Campbelltown


AffordAssist is an affordable housing program specifically designed to meet the needs of first-home buyers. It is a corporate solution offered alongside government initiatives with a single purpose to increase first-home ownership in Australia.
On site display suite open Saturday 11am-1pm or  By appointment